Mary Delahunty smiles when she talks about the night in June, 1998, she, Joan Kirner and Julia Gillard pulled on fishnet stockings, bright red lipstick and leather jackets to take the stage for a performance she will never forget.
The women performed with Sharan Burrows and Jennie George – who would both later become ACTU presidents – and singer Jane Clifton in a fund-raiser for Emily's List, a political network supporting women candidates seeking election to office.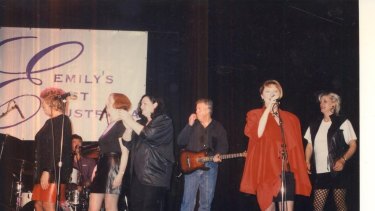 "Feminists know how to have fun, and it was on rich display that night, with senior women knowing how to be self-deprecating and enjoy themselves, Ms Delahunty recalls. "And the dancing was pretty good, although I am not sure about our voices."
The group called themselves Joan Jett and the Fishnets and the floor of the Plaza Ballroom under the Regent Theatre shook as the crowd stomped their feet for an encore.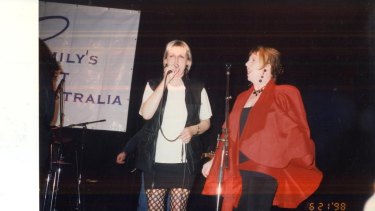 The song was Joan Jett's rock anthem I Love Rock'n'Roll, a repeat of a Late Show performance Joan Kirner had given five years earlier. She was also celebrating her 60th birthday.
"We wore bright red lipstick and fishnet stockings and we only had one rehearsal about 20 minutes before the show," Ms Delahunty laughed. "But despite the lack of preparation the performance was adored by the appreciative audience and there were stampedes for encores ...
"It emanated from Joan Kirner's wonderful sense of humour and ability to laugh at herself, but we were all laughing together, not at anyone that night."
Ms Delahunty said a photo taken that night was one of her most cherished possessions.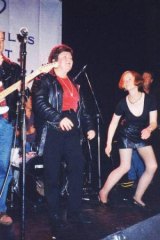 Do you like this post?